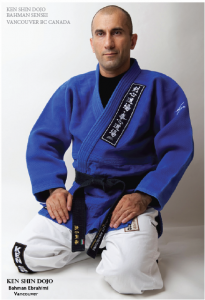 BAHMAN EBRAHIMI
I humbly add my name to those before me who have written about this majestic art. I applaud their work and hope that in some small way I am able to encourage others to pursue the path of the life-giving sword.
Bahman Ebrahimi is the founder and chief instructor of Ken Shin Dojo. He has followed the path of martial arts for most of his life. His dedication has led him to the following accomplishments:
Iaido, Renshi, Kickboxing, 4th Dan, Japanese Jujutsu, 3rd Dan, Kodokan Judo, Black Belt, Taekwondo, 5th Dan
He has also completed his B.A in Interpersonal Communication. He hopes to continue to explore, grow, and take you with him on his journey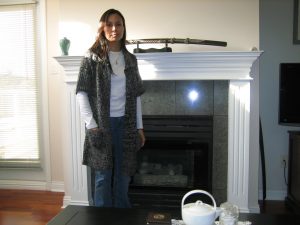 Michele Woo
It has been my honour to be a part of the Ken Shin Dojo and to study with master Bahman for the past fifteen years, achieving the following levels: Iaido, 5th Dan; Kickboxing, 2nd Dan; and Taekwondo, 1 Dan.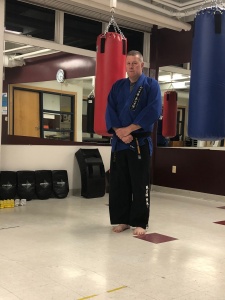 Scott Douglas
I am an honoured student that has trained under Master Bahman's guidance for several years. Master Bahman's teachings has helped me achieve not only my black belt in Kickboxing but also important fundamentals to a just lifestyle